Take a look at our mobile flow rig
The handy, low-cost solution for liquid transfer around the brewery
If you need a reliable, low-cost solution for the transfer of liquids around your brewery, look no further. Our handy mobile flowmetering rig is just the job! With our simple rig, there's no need to invest in a variety of permanently installed flowmeters around your brewery, our flow rig can be quickly and easily hooked up, operated and removed for use in a different location. It's a great money-saving solution for craft breweries and distilleries.
Benefits
Low-cost mobile flowmetering for use around the brewery.

Easy-to-handle trolley makes it quick and versatile to relocate.

Based around our well-established Promag electromagnetic flowmeter that is ideal for beer and alcohol production.

A true multi-purpose rig: use with beer, water, wort or CIP.

Can be easily upgraded to also include CIP concentration measurement for effective quality monitoring.
Why go mobile?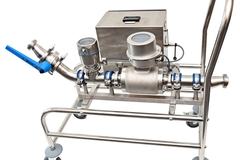 With our handy mobile flow rig, you can now get a real insight into your brewing process. Designed as a practical alternative to manual vessel-to-vessel liquids transfer, our mobile flow rig doesn't cost the earth yet delivers in performance. Plus, the integrated panel with pulse counter will give a reading in litres of the total amount of liquid transferred.
Easy to use, easy to clean
Our mobile flow rig is easy to use. Simply connect the hose from the vessel to the trolley using hygienic clamps and away you go! Once you've finished, clean it through and it's ready to be used again.
Need a little more?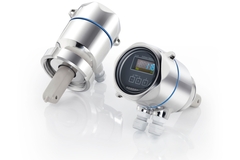 Our mobile flow rig is easily upgradeable to include CIP concentration measurement. The optional conductivity sensor facilitates concentration measurement of CIP to help achieve consistent and precise mixtures. Combine this with an optional data logger and both the quantity and conductivity of the process can be recorded to provide traceability of your CIP process.
Verification in a Heartbeat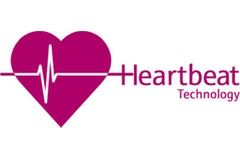 By choosing a flowmeter with Heartbeat Technology, you'll benefit from a continuous healthcheck to ensure key parameters are performing within specification at all times, leading to extended calibration intervals. The internal verification is performed with no process interruption to avoid unnecessary downtime. It also offers documented proof that diagnostic checks have been performed and are traceable to TÜV standards.
In the spotlight
Compact conductivity device
Smartec CLD18

Smartec CLD18 provides all you need to measure toroidal conductivity – in one single instrument. It is compact, easy-to-use and features a hygienic design that protects your products and processes.
Simple products

Easy to select, install and operate
Technical excellence
Simplicity
Standard products

Reliable, robust and low-maintenance
Technical excellence
Simplicity
High-end products

Highly functional and convenient
Technical excellence
Simplicity
Specialized products

Designed for demanding applications
Technical excellence
Simplicity
FLEX selections
Technical excellence
Simplicity

Fundamental selection

Meet your basic measurement needs

Technical excellence

Simplicity

Lean selection

Handle your core processes easily

Technical excellence

Simplicity

Extended selection

Optimize your processes with innovative technologies

Technical excellence

Simplicity

Xpert selection

Master your most challenging applications

Technical excellence

Simplicity