Simple pH sensor calibration saves time and effort
Memobase Plus transforms difficult job for Harvest Biofuels
Harvest Biofuels operates the UK's largest biodiesel plant, with a capacity of 250,000 tonnes per year, situated at the mouth of the River Tees on the Seal Sands chemical complex. Since its purchase in 2010, the plant has been re-engineered to process waste oils into alternative fuels to meet EU mandates. Harvest Biofuels is owned by Harvest Energy, which supplies over 10% of Britain's road fuels.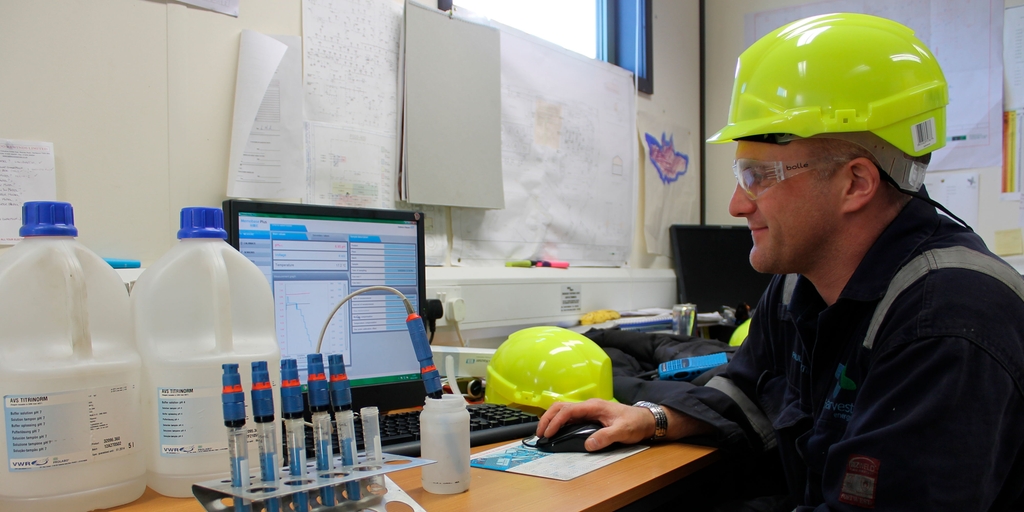 A wealth of benefits
Being able to carry out the calibration in a laboratory or workshop means process interruption is kept to an absolute minimum.

The accuracy of the measurement has also improved thanks to Endress+Hauser's technical know-how.

The labour-saving benefits have become apparent to the maintenance staff.

"We'd started trying to avoid the job… now we calibrate religiously every week because it's so easy!"
Being able to accurately measure pH is an important part of the biodiesel production process, as the pH value affects the viscosity of the final product. If the pH is too high the biodiesel will thicken, potentially causing blockages in the process lines which could result in costly shutdowns. It's also vital to know that any effluent that is released from the process into waterways is pH neutral in order to protect the environment and to meet strict legislative regulations.
Simplifying calibration
Regular calibration is essential to ensure an accurate reading. The maintenance engineers were finding calibration difficult and time-consuming. "The sensors on the process plant are situated at the top and bottom of a vessel and are difficult to access," explains Paul Martindale. "It's impossible to read the screen and calibrate the sensors at the same time - it's a two-man job. We'd started trying to avoid the job - and the sensors were starting to drift."
Memobase Plus software can turn any standard computer into a measuring and calibration station. By connecting the sensors to the PC via USB, sensors can be calibrated away from the process in a clean and convenient location. All associated data - calibration values, measuring values and sensor information - is stored and reports can be printed or accessed electronically at any time for full traceability. Harvest Biofuels began using Memobase Plus and immediately got results.
Automatic identification
"It's really good and very easy to use: the software automatically identifies the sensors and you just follow the instructions on the screen," says Paul Martindale. "It produces a graph which makes it easy to see if a sensor is drifting. If the readings are varying wildly that's an indication the probe's coming to the end of its life." The pre-calibrated sensors are then simply replaced in the process when needed.