TAF11
High temperature TC thermometer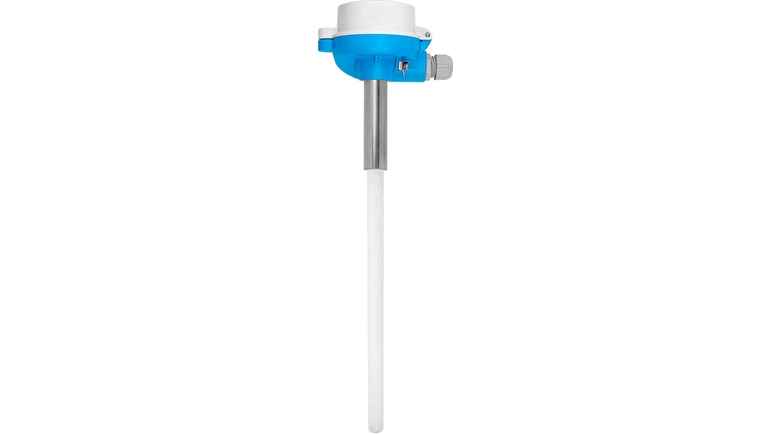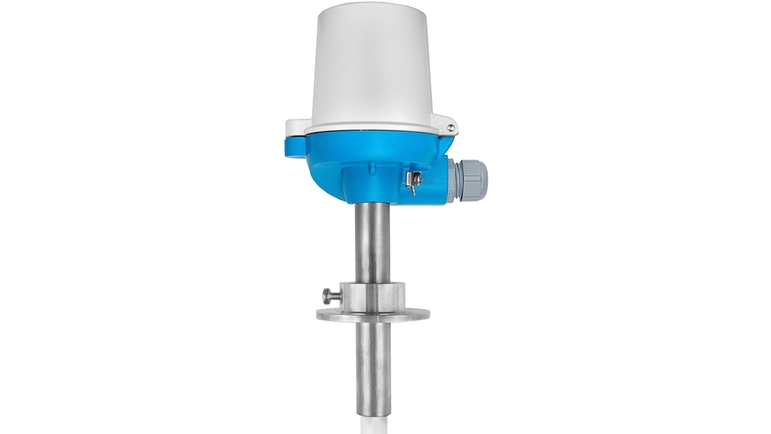 Applicable for steel treatment (annealing), concrete furnaces and primaries
Measuring points with extremely high process temperatures require these special thermometers with ceramic thermowells and thermocouples made from special metals, such as platinum and rhodium. The thermowell made from special materials serves as protection from mechanical and chemical damages in the process and increases the life span of the used sensors. This leads to: Cost savings for maintenance of the measuring point, quality improvements of the products and increased plant safety.
Quick selection
Choose from our suggested options
Individual configuration
Continue your selection from all possible options
Benefits

Long lifetime by usage of innovative thermowell materials with increased wear and chemical resistance

Long term stable measurement due to sensor protection with non-porous materials

Flexible product selection by modular design

Optimized life cycle costs by...
Field of application

Applicable for steel treatment (annealing), concrete furnaces and primaries. It contains a single or double TC insert and a ceramic protection tube.

Process temperatures: up to +1600 °C (+2912 °F)
Documents / Manuals / Software
Accessories / Spare parts
Stop Flange adjustable,DIN EN 50446,23mm

Maximum temperature 400 oC. Material cast iron. Counter flangeand gasket not provided. No gas-tight connection. Dimension: d2=23 mm, a=90 mm, c=70 mm. Clampable diameter from 21mm to 22mm.

Stop Flange adjustable,DIN EN 50446,34mm

Maximum temperature 400 oC Material cast iron. Counter flange and gasket not provided. No gas-tight connection. Dimension: d2=33mm, a=90mm, c=70mm. Clampable diameter from 31mm to 33mm.

Compression fitting G 3/4", 22,5mm

Maximum temperature 350 oC. Maximum pressure 1 bar. Material 316Ti (1.4571). For Pipe diameters 21.3/22mm. Dimension: A=G 3/4", d=22.5 mm, Wr=41.

Compression fitting G1 1/2", 22.5mm

Maximum temperature 350 oC. Maximum pressure 1 bar. Material 316Ti (1.4571). For Pipe diameters 21,3/22mm. Dimension: A=G 1 1/2", d=22,5 mm, Wr=55.

Compression fitting G 1", 22,5mm

Maximum temperature 350 oC. Maximum pressure 1 bar. Material 316Ti (1.4571). For Pipe diameters 21,3/22mm. Dimension: A=G 1", d=22,5 mm, Wr=41.

Compression fitting G1 1/2", 35mm

Maximum temperature 350 oC. Maximum pressure 1 bar. Material 316Ti (1.4571). For Pipe diameters 33/33,4mm. Dimension: A=G 1 1/2", d=35 mm, Wr=55.

Spare parts kit sealing TA30A/TA30D

5x O-ring 3.69x1.78 5x 0-ring 74.7x2.75

Fixing kit cpl.TMT82/85/84 (european)

2x screws, 2x springs, 2x spring rings, 1x sealing CDI-connector

Insert TPC100

Replaceable insert (MgO)

iTEMP TMT181, Head Transmitter PCP

Temperature transmitter,PC-programmable. Application: RTD, TC, Ohm, mV. 2-wire 4-20mA, galvanic isolation. Fault reaction: NAMUR NE 43. Mounting: head form B, DIN EN50446. UL listed.

iTEMP TMT182, Head Transmitter HART

Temperature transmitter, Protocol HART. Application: RTD, TC, Ohm, mV. 2-wire 4-20mA, galvanicisolation. Fault reaction: NAMUR NE 43. Mounting: head form B, DIN EN50446. UL listed.

iTEMP TMT82, Transmitter HART

2-wire temperature transmitter. Dual universal sensor input. Galvanic isolation 2kV (input/output). Application: RTD, TC, Ohm and mV. ::Highly reliable due to drift detection and sensor back up. ::Optional also for safety critical applications by means of SIL 2/3 acc. to IEC61508.

iTEMP TMT84, Transmitter PA

Dual sensor input. Advanced diagnostics:sensor monitoring. PROFIBUS PA Profile 3.02. Galvanic isolation 2kV. Application: RTD, TC, Ohm, mV. Current consumption: 11 mA. Mounting: head form B, DIN EN50446. Factory setup: CH1: Pt100, 3-wire, oC. CH2: inactive. Differing configuration optional selectable.

iTEMP TMT85, Transmitter FF

Dual sensor input. Advanced diagnostics: sensor monitoring. FOUNDATION Fieldbus protocol Galvanic isolation 2 kV. Application: RTC, TC, Ohm, mV. Current consumption: 11 mA. Mounting: head form B, DIN EN50446. Factory setup: CH1: Pt100, 3-wire, oC. CH2: inactive. Differing configuration optional selectable.

Commubox FXA195

Modem to connect HART field devices to a computer via USB. Commissioning of field devices with software tool. :: To connect to a intrinsically safe signal circuit. :: SIL2, IEC61508.

Configuration kit TXU10-

for PC-programmable devices. set-up programme+interface cable for PC with USB-Port.

Readwin 2000 Operation + Read. software