'Britain's Greenest Hospital' reaps the benefits of RHI
Wythenshawe Hospital embraces biomass
University Hospital of South Manchester (UHSM) is a major NHS acute teaching hospital trust providing specialist services at Wythenshawe Hospital and Withington Community Hospital across Greater Manchester and beyond. Wythenshawe was the first NHS hospital to install biomass boilers; their capacity to reduce carbon emissions by 3,400 tonnes each year is one of the reasons why UHSM has staked a claim to the title 'Britain's Greenest Hospital'.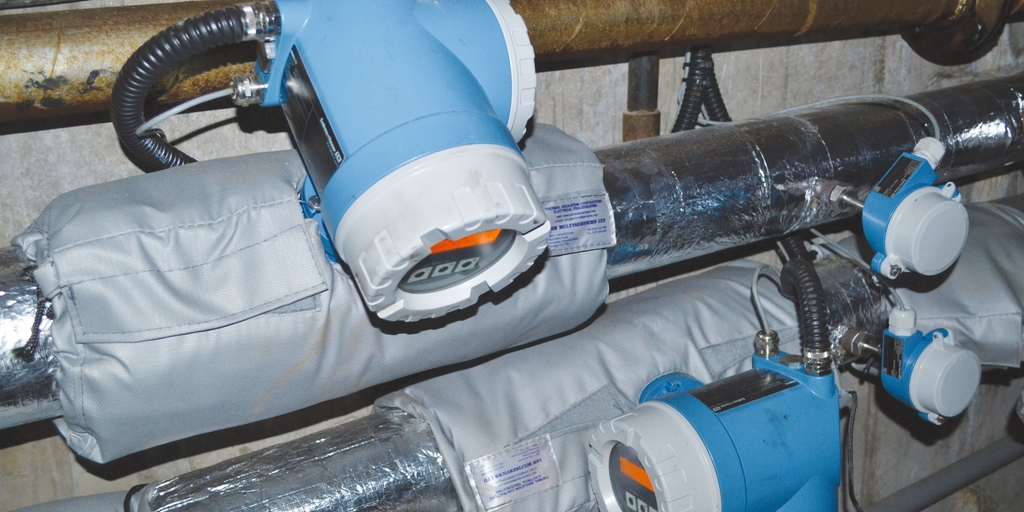 A real success story
Receiving payments from the RHI scheme has had a huge financial impact for the hospital; it's expected that over a 20-year period the subsidy will be worth in excess of £6 million for the Trust, which will be reinvested.

The hospital is now receiving 2p/kWh produced, after the government doubled the tariff for large-scale biomass in April 2014.

Plans to add woodchip biomass consumption and gas meters to the data collection and reporting solution to monitor the cost of steam to individual buildings and parts of the hospital. Fuel cost analysis and comparisons can be then be determined.

Endress+Hauser is also helping UHSM to determine the fuel economy and fuel-to-steam efficiency of the biomass boilers by adding additional parameters to the data collection system.
The guidance, advice and support from Endress+Hauser was instrumental in the success of this scheme.
Biomass boilers
In 2010, to reduce carbon emissions and improve sustainability, UHSM's Wythenshawe Hospital replaced a 4.2MW gas boiler with two 2.2MW capacity biomass boilers. The boilers burn 20 tonnes of wood chip a day, all sustainably sourced. Utilising biomass allowed the hospital to reduce its carbon emissions in line with the Carbon Reduction Commitment (since replaced by the CRC Energy Efficiency Scheme), a mandatory carbon emissions reduction scheme for large energy-intensive organisations.
Renewable Heat Incentive
The installation of the biomass boilers was prompted by the introduction of the Renewable Heat Incentive (RHI). Launched in 2011 by Ofgem, the RHI aims to encourage organisations to generate heat from renewable technologies. The RHI pays participants of the scheme for generating renewable heat and using it in their buildings and processes. But proving that your organisation meets the requirements of the RHI can be difficult, as eligible heat output has to be determined and verified.
"We've got quite a complicated site, resulting in a whole maze of steam pipework delivering heat," explains UHSM's Energy & Environment Manager, Mark Foden. "After our scheme eligibility was confirmed I spoke to quite a few people to try to determine how to meet the RHI requirements but nobody could give me a definitive answer or much support. They all just wanted to sell me their meters but they couldn't necessarily demonstrate how that would meet Ofgem's requirements and release the payments."
RHI accreditation
Two main criteria have to be fulfilled in order to successfully gain RHI accreditation and receive tariff payments for steam boilers. The first is that eligible heat output has to be determined using RHI-compliant metering. Secondly, applicants need to commission an Independent Report on Metering Arrangements (IRMA) in order to verify to Ofgem that they have eligible metering arrangements in place, such as appropriately located and installed meters.
Consultancy services
Endress+Hauser was able to carry out this consultancy on UHSM's behalf, even accompanying them to a meeting with Ofgem to make their case for accreditation. "Endress+Hauser's Energy Efficiency Manager, Wes Allen, and I put in a lot of work ahead of that meeting," explains Mark Foden. "When Wes came to site he was much more proactive in working out what it was we needed and not just what he could sell me - it was a breath of fresh air."
Developing a plan
Endress+Hauser helped UHSM develop a plan to locate and install the necessary metering, including five RHI-compliant steam heat metering systems and three condensate heat metering systems. A series of controlled shutdowns took place on Friday and Saturday nights to clear asbestos from the steam pipework with minimal disruption to patients and hospital staff. After all the work was completed, UHSM was awarded RHI accreditation in February 2015.
No more manual readings!
A data collection panel and a cloud-based data management software solution was also supplied that tracks eligible heat output every 15 minutes, removing the need for manual readings. Automatic loss of data alarms can also generate warnings of possible equipment fault. "It's really important for us to be able to see what proportion of our heat is being supplied by biomass," confirms Mark Foden. "The software helps me demonstrate how we can increase efficiency and predict payments."
Simple products

Easy to select, install and operate
Technical excellence
Simplicity
Standard products

Reliable, robust and low-maintenance
Technical excellence
Simplicity
High-end products

Highly functional and convenient
Technical excellence
Simplicity
Specialized products

Designed for demanding applications
Technical excellence
Simplicity
FLEX selections
Technical excellence
Simplicity

Fundamental selection

Meet your basic measurement needs

Technical excellence

Simplicity

Lean selection

Handle your core processes easily

Technical excellence

Simplicity

Extended selection

Optimize your processes with innovative technologies

Technical excellence

Simplicity

Xpert selection

Master your most challenging applications

Technical excellence

Simplicity