Quality counts!
Liquid analysis in food & beverages
Food and beverages are an important part of everyday life, meeting our nutritional needs and providing enjoyment. In turn, hygiene and safety are of paramount importance to the food industry, with all food products manufactured according to strict guidelines.
​
Liquid analysis is key to many areas of food and beverage production: from food quality monitoring in early mixing and storage stages right through to effluent monitoring in the utilities plant, Endress+Hauser has a solution to suit.
Benefits
Full range of analytical measurements for use across your plant: from in-process measurements concerning product quality and product loss to utilities measurements to save you money on effluent billing and the fines associated with consent breaches!
As a food producer, we realise that your key concern is product quality, which must be verified continuously and maintained at all times. pH measurement is a vital parameter for determining product uniformity and quality – and Endress+Hauser has the widest range to choose from!
pH measurement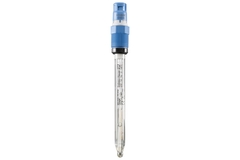 For standard applications we offer a range of glass sensors (PTFE, ceramic or open diaphragms) including the CPS71D hygienic sensor, that incorporate Memosens digital technology to offer interference-free measurement, time after time.
​
For applications where glass is prohibited, we offer a range of Memosens IsFET sensors characterised by their extremely stable PEEK shaft and suitability for a range of media. Low-maintenance and high-performance, they conform to both FDA and EHEDG standards.
Conductivity measurement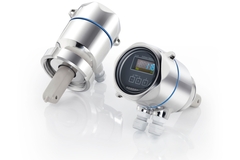 Conductivity is an important parameter for CIP applications as it ensures optimum cleaning in terms of time and detergent usage. However, conductivity is also important in applications such as leakage monitoring for maximising cost savings. Our Smartec CLD18 conductivity system offers real value for money. With 3-A and FDA approvals and a range of hygienic process connections, it provides reliable, cost-effective measurement in product monitoring, phase separation and simple CIP application.
Dissolved oxygen (DO) measurement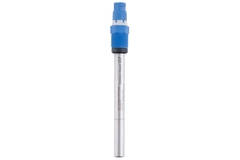 Particularly in the fermentation process in breweries, DO monitoring is often employed to produce beverages of a consistent quality and flavour. Endress+Hauser's COS22D DO digital sensor has been purpose-designed for use in hygienic applications. Offering long-term stability, excellent repeatability and a short response time (<30s), it's made from FDA-listed materials and is robust enough to withstand CIP/SIP cleaning and autoclaving.
Turbidity measurement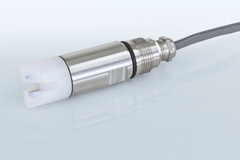 For phase separation applications, e.g. yeast/beer or milk/water and the detection of product loss, our glass-free OUSAF11 turbidity sensor determines VIS/NIR absorption for improved process control, allowing faster phase separation for improved cost savings. Fully CIP compatible, it's also ideal for product loss detection with experience showing that up to 1% of annual production can be saved!