Instrument returns information
Returning your device for repair, calibration or trouble-shooting
We always aim at keeping turnaround times as short as possible by handling your returns in a professional and safe manner.
​
As a certified company and, due to legal regulations, we require certain information from the 'Declaration of Decontamination' COSHH form (available as a download).
​
Please note: We can only begin trouble-shooting, repairing or calibrating returned products on receipt of the fully completed form.
Benefits
Follow the simple steps to facilitate a speedier returns service!
How to reduce repair, calibration or trouble-shooting times
Step 1: Send all necessary information with the device to allow us to proceed immediately with the work.

Step 2: Quickly approve the cost estimate.

Step 3: Complete the COSHH Declaration of Decontamination form and place it on the outside of the packaging.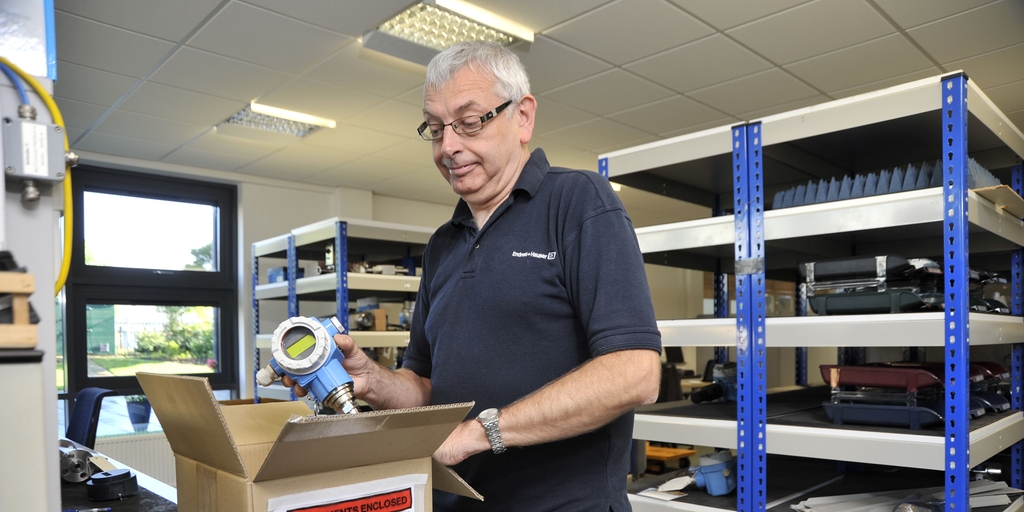 Contact
Endress+Hauser Ltd - Service

Floats Road
Manchester M23 9NF
United Kingdom