Introduction to Process Measurement
Learn the basics of process measurement and control
Aimed at apprentices and new starters, this four-day course is designed to provide new engineers with a basic knowledge of process measurement and control. The course has a high degree of practical content and includes assessment at key points.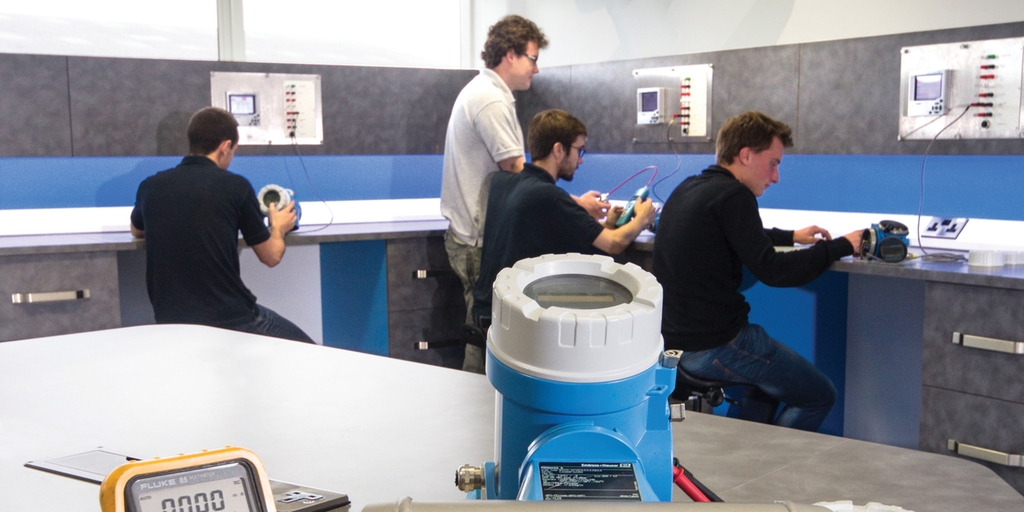 Content
Basics of metrology, including terminology, reasons to measure, basic types of measurement. Understand the principles of turndown, accuracy, repeatability and linearity.

Basic electronics, including 2-wire, 4-wire, analogue and digital, Ohms law and typical loop diagrams and connection. Basic signal transmission via 4-20mA and active/passive loops.

Using a multimeter and test equipment.

Basic digital communication from HART as a hybrid signal to PROFIBUS, FOUNDATION Fieldbus, WirelessHART and Ethernet. Build your own PROFIBUS network.

Basics of process control - typical components, a simple overview of three-term control, practical operation and set-up of PID control loops.

Basic measurement techniques, level, flow, temperature, pressure, including principles of operation, installation, connections, basic application and set-up.
Objectives
Provision of a broad introduction to measurement and control, signal transmission, terminology, loop control and system components.

Basics refresher to ensure a common understanding.

Introduction to level and pressure instruments for hydrostatic and Time of Flight measurement.

Introduction to temperature measuring instruments, mechanical components, principles and basic operation.

Introduction to flowmetering, including principles of operation, product selection and operation.
Who should attend?
Apprentices and new starters